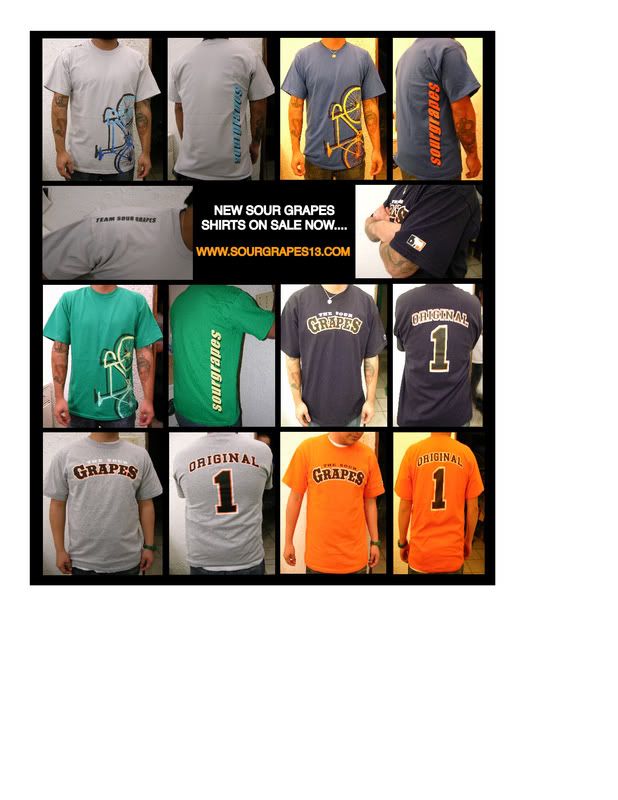 This just in: New Sour Grapes T-Shirts are available now thru their
webiste.
Make sure you go and get yours soon before they sell out!
"
The new shirts are finally here just in time for The royal Rumble and F6 Gallery anniversary show. We will be selling a few designs at the F6 Gallery show on feb 23rd and the entire line up plus a secret limited edition shirt at THE ROYAL RUMBLE on March 1st. These shirts are already starting to sell and they may sell out after we release them. Make sure you pick up a shirt at any of these upcoming shows. We appreciate all of your support and hope to see you at all of the upcoming shows and parties. Support your local artist and musicians." -Sour Grapes
And for your viewing pleasure....